January 15 - 20, 2016
International Food Justice Summit in Hawai`i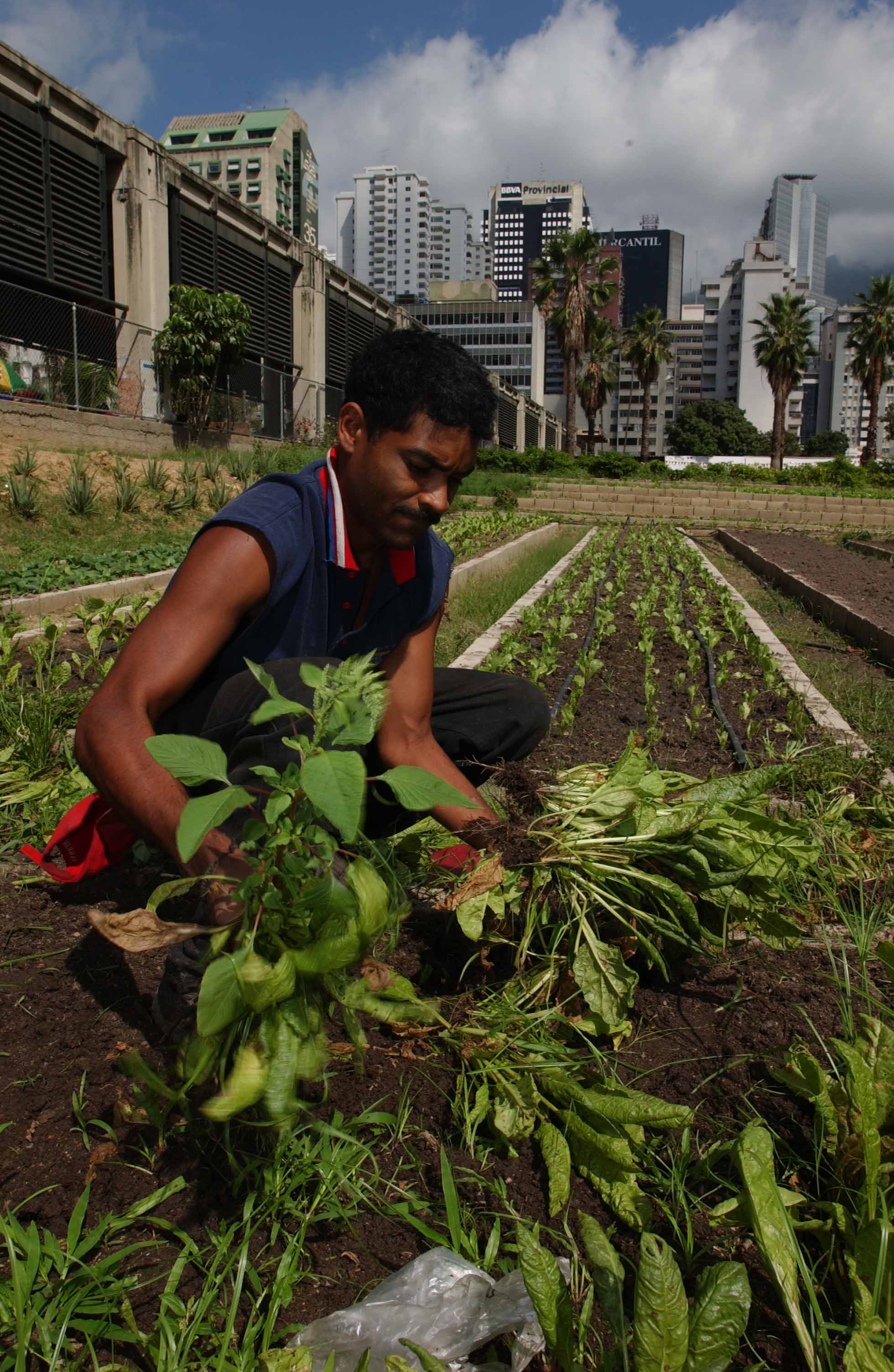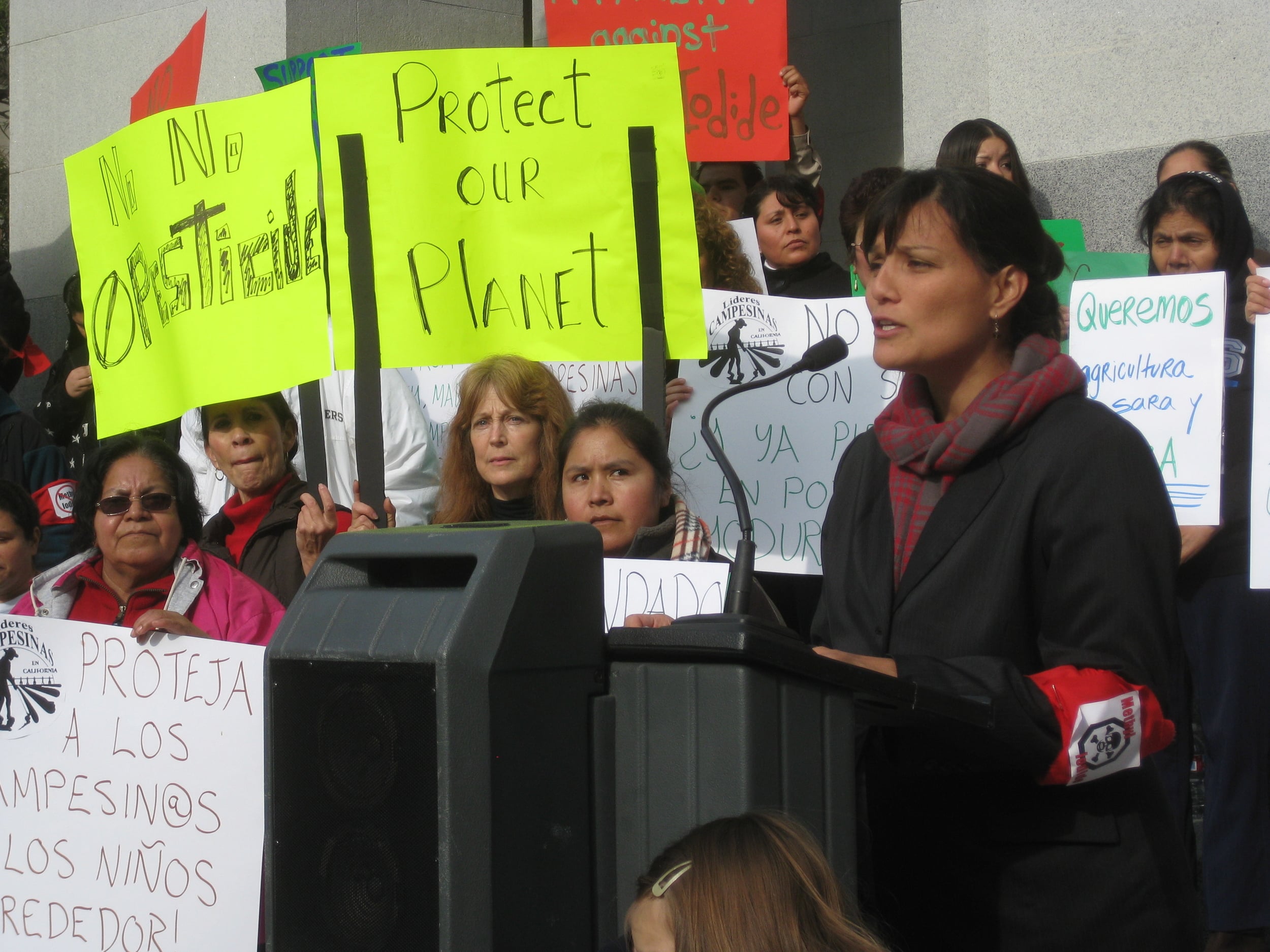 Sharing our stories of success; learning from our shared struggles.
Six corporations dominate the world's seed, pesticide and biotech industries. Hawai'i is a global epicenter for the
se corporations as they
develop and test
their
genetically engineered (GE) crops. Communities and workers
on the islands
are exposed to inordinate levels of pesticides that accompany GE seed development and testing. These seeds are then shipped around the world for use in industrial agriculture —
mostly to feed factory farms and fuel cars — displacing local and Indigenous food systems and farmers, and amplifying existing contamination of land, water and other resources.
January 15-18, 2016
Hawai`i-wide Speaking Tour
A panel of four experts/advocates from around the world and Hawai`i will travel across the islands to weave together a story of how our local struggles connect with one another, share inspiring stories of grassroots victories from around the earth, and explore how we can can grow (together) towards restoring a fairer and more sustainable food system.
Hawai`i Island - Friday, Jan. 15, 6-8 pm
University Classroom Building 100
University of Hawai`i, Hilo
Professor Noelie Rodriguez, Local Host
Alika Atay, Hawai`i-based Speaker
(click image to enlarge)
Maui - Saturday, January 16, 5-7 pm
McCoy Studio Theater
Maui Arts & Cultural Center
Kahului, Maui
Kainoa Horcajo, Local Host and Hawai`i-based Speaker
(click image to enlarge)
Kaua`i - Sunday, January 17, 5-7 PM
Performing Arts Center
Kaua`i Community College
Lihue, Kaua`i
Kumu Sabra Kauka, Local Host
Mālia Kahale`inia Chun, Hawai`i-based Speaker
(click image to enlarge)
O`ahu - Monday Jan. 18, 6-8 pm
Art 132 Auditorium,
University of Hawai`i Mānoa
Honolulu, O`ahu
Jonathan Likeke Scheuer, Ph.D., Local Host
Andre Perez, Hawai`i-based Speaker
(click image to enlarge)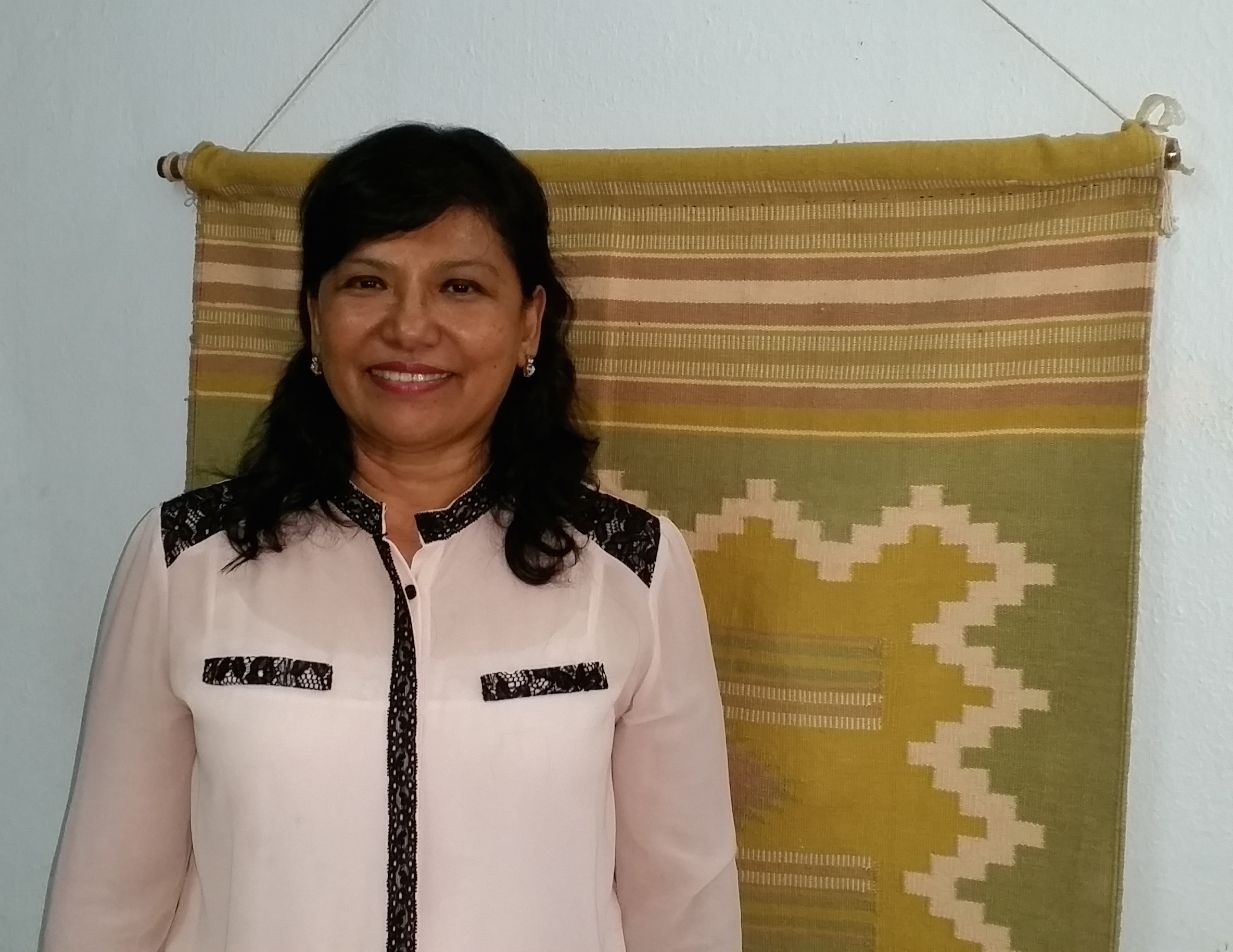 International Speakers:
(All Islands)
Adelita San Vicente Tello, Director, Semillas de Vida Fundacion (Seeds of Life Foundation) in Mexico & a leader of Sin Maiz no hay Pais (Without Corn there is no Country) coalition that successfully kept Monsanto transgenic corn out of Mexico. Her talk is entitled "Stories from the Birthplace of Corn: How Mexico has successfully kept Monsanto out (and protected local farmers and biodiversity)."
Mariann Bassey Orovwuje, Program Manager, Environmental Rights Action/Friends of the Earth Nigeria & Coordinator, Friends of the Earth Africa's Food Sovereignty Campaign. Her talk is entitled "Lessons in Food Sovereignty from Africa: Community Rights Over Corporations."
Sarojeni V. Rengam, Executive Director, Pesticide Action Network Asia & the Pacific (PAN AP), Malaysia & Steering Committee Member, Asian Rural Women's Coalition (ARWC). She will be speaking on "Land Grabs and The Struggle for Farmer's and Farm Workers' Rights in Asia."
Eva Schürmann, activist with MultiWatch, a Swiss-based group that monitors multinational corporations headquartered in Switzerland (such as Syngenta) and their violations of human rights around the globe. She has a Masters in Law degree from the University of Basel and is a practicing attorney. Schürmann and Multiwatch helped organize the Kaua'i delegation to Switzerland last April. Her talk is entitled, "Activism in the Belly of the Beast: Switzerland and The Precautionary Principle in Europe."
Hawai`i-based Speakers and Hosts:
Hawai`i Island
Friday, Jan. 15, 6-8 pm (University Classroom Building 100, University of Hawai`i, Hilo)
HOST: Professor Noelie Rodriguez. Professor Rodriguez has her Masters and Ph. D. from UCLA in Sociology, and is the faculty advisor for Global HOPE [Hawaii Organization for Peace and the Environment]. She has taught at the College of William and Mary, Cal State Dominguez Hills, UH Manoa, Chaminade, UH- Hilo and is currently a full professor at Hawaii Community College. She was the organizer and first director of the UHH Women's Center, and operates a certified organic farm with her husband Chris Yuen, growing apple bananas, rambutans and lychee. Professor Rodriguez has an academic background in Community Development and activism on a variety of issues on behalf of democracy, the environment and the public good.
HAWAI`I SPEAKER: Alika Atay. Alika Atay is an Hawaiian cultural leader and educator in the areas of organic farming, natural Korean farming methods, agricultural pedagogy, and native wisdom for guiding the shift to safe organic farming and local food systems for Hawaii and the world. Alika is an executive in Hawaii Farmer's Union United and a cofounder of Maui's modern Makahiki festival.
Maui
Saturday, Jan. 16, 5-7 pm (McCoy Studio Theater, Maui Arts & Cultural Center, Kahului, Maui)
HOST/SPEAKER: Kainoa Horcajo. Born and raised on Maui with a deep love of his island home, Kainoa Horcajo studied International Relations side by side with traditional wisdom of his kupuna in Hawai'i. Through a wide-ranging spectrum of interests, Kainoa continues to develop innovative and approachable ways to connect people, both locals and visitors, with the Hawaiian culture and its important messages for the world. Kainoa is Hawaiian Cultural Ambassador to hotels in Wailea and host of the television show, "Search Hawai`i: Where Food Meets Culture."
Kaua`i
Sunday, Jan. 17, 5-7 pm (Performing Arts Center, Kaua`i Community College, LihuE)
HOST: Sabra Kauka. Sabra Kauka is a kumu of Hawaiian Studies and hula halau Na Pua o Kamaile at Island School. In addition, she coordinates the Dept. of Education Hawaiian Studies Cultural Personnel Resources on Kaua`i. She teaches many traditional arts including making Kapa, feather lei and weaving lauhala. She is a founding member and president of Na Pali Coast `Ohana, the caretakers of Nu`alolo Kai State Park on Kaua`i. She also serves as a board member of Garden Island Resource Conservation & Development (RC&D), and is a member of the Hale `Opio Kaua'i Community Partnership Hui for Hawai`i.

HAWAI`I SPEAKER: Mālia Kahale`inia Chun. Mālia is from the mokupuni of Kauaʻi and the ahupua'a of Wailuanuiahoano. She is the mother of 2 daughters, Leiʻohu and Laʻakea, and for the past 14 years has her life to providing cultural enrichment opportunities for the keiki of Kauaʻi with the intent of raising their goals and aspirations and inspire them to become leaders in their community. Mālia also has a specific interest in the revitalization of our natural resources, cultural and historical sites and works to develop partnerships within the community to facilitate community based projects. Ultimately, it is Mālia's passion to plant seeds of consciousness and understanding in our keiki and to give them the tools to live a self-sustainable life. Mālia is also the Program Coordinator of the Na Pua No'eau Program at Kauaʻi Community College, University of Hawaiʻi.
O`ahu
Monday Jan. 18, 6-8 pm (Art 132 Auditorium, University of Hawai`i Mānoa, HonolulU)
HOST: Jonathan Likeke Scheuer, Ph.D. Born and raised on O`ahu, Dr. Scheuer consults on the management of environmental conflict. His practice has included working with the National Park Service, the Department of Hawaiian Home Lands, and climate scientists working in Hawai`i and the US-affiliated Pacific Islands. He has been a lecturer with the Department of Urban and Regional Planning and the William S. Richardson School of Law, and serves as a volunteer at-large member and first Vice Chair of the State Land Use Commission, and as a Board member of the Hawaiian Islands Land Trust. Dr. Scheuer has previously held positions with the Office of Hawaiian Affairs, the Nature Conservancy, the Hawai`i State Legislature, Kamehameha Schools, the Hawai`i Department of Land and Natural Resources, the Hawai`i Conservation Alliance, and the Waipā Foundation. He has served as a member and vice chair of the O`ahu Island Burial Council and on the Board of Mālama Mānoa. He holds three degrees in Environmental Studies: a B.A. from the University of California, Santa Cruz (UCSC), a Master's from the Yale University School of Forestry and Environmental Studies, and a Ph.D. from UCSC. He is a 1987 graduate of `Iolani School.

HAWAI`I SPEAKER: Andre Perez. Andre is from Kōloa, Kauaʻi. He currently resides on Oʻahu where he engages in community activism and organizing and is completing his M.A. in Hawaiian studies at UH-Mānoa. Andre's community work is centered on Hawaiian sovereignty and self-determination. His academic research revolves around Hawaiian religion and traditional practices. Andre is the co-founder and caretaker of Hanakēhau Learning Farm.
January 19-20, 2016
"Convergence on the Capitol"
During these two days, there will be workshops and educational sessions in Honolulu which are open to the public as well as policy-makers; plus activities on Opening Day at the State Legislature (January 20th) in collaboration with community groups leading the charge for land protection, water rights, and food sovereignty.
January 19, 2016 - Day of workshops and educational sessions (UH, Mānoa, 9am - 4pm, Exact Location TBA)
January 20, 2016 - Activities at Opening Day of State Legislature at the Capitol (Honolulu, 9am - 1pm)
Check back soon for speaker announcements and exact locations across the islands!